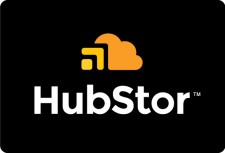 NEW ARCHIVING FEATURES IN HUBSTOR HELP COMPANIES USE MICROSOFT AZURE TO SATISFY REGULATORY COMPLIANCE REQUIREMENTS AT SIGNIFICANTLY LESS COST THAN TRADITIONAL PRIVATE CLOUD OR ON-PREMISES APPROACHES
KANATA, ON, April 5, 2017 (Newswire.com) - HubStor Inc. today announced new features that empower organizations to satisfy FINRA/SEC Rule 17a-4, Sarbanes-Oxley, and HIPAA requirements for event-based retention and write-once-read-many (WORM) compliance storage on the Microsoft Azure cloud platform.
Compliance archive vendors have not innovated in years, leaving clients to solve their compliance challenges with old technologies that are complicated and expensive.
"HubStor changes the rules by giving companies a lower-cost platform that, in addition to compliance archiving, offers compelling file system storage tiering, local caching, cloud backup, data recovery, and evidence management."

Greg Campbell, CTO, HubStor
HubStor is a modern cloud-based archiving platform that gets the job of compliance done at significantly less cost, and with unmatched convenience. HubStor redefines compliance archiving because of the public cloud slant in its business model and its born-in-the-cloud style to delivering and scaling an enterprise archive.
With its new suite of compliance archive features, HubStor firmly positions itself to help organizations to:
Satisfy requirements for multiple WORM retention periods. HubStor now supports sophisticated item-level WORM retention policies that run on a real-time basis, placing content in an unchallengeable state during the write to Azure cloud storage.

Trigger event-based WORM retention periods on content in the archive. HubStor now includes event triggers that can be used to enforce retention periods for compliance. For instance, a hospital needs to apply a certain retention clock to a patient's records when the individual passes on, or an investment banking firm needs to have a WORM retention period apply to a client's transaction records when they close their account.

Synchronize and manage policies using custom metadata. HubStor's flexible object storage and policy engine can synchronize custom fields into the cloud archive for discovery searches, item-level WORM retention policies, and event-based retention triggers. For instance, a field may be used to denote security or records classification on data; HubStor can now leverage this additional metadata to streamline compliance processes into the archive.

Audit retention periods and custom metadata using data-aware storage. HubStor's file analytics engine that is engrained in its cloud storage layer now provides retention period auditing and insights. Furthermore, custom metadata can be used in queries to pinpoint data within the archive for auditing and reporting.
In March, HubStor unveiled new SMTP compliance journaling for Microsoft Office 365, extending the company's capabilities into email archiving. In addition to file archiving for legal and regulatory compliance, HubStor continues to be the leading alternative to cloud storage gateways for hybrid cloud storage and file server storage tiering requirements.
"Archiving for compliance has traditionally been priced at a premium," said Greg Campbell, CTO, HubStor. "HubStor changes the rules by giving companies a lower-cost platform that, in addition to compliance archiving, offers compelling file system storage tiering, local caching, cloud backup and recovery, and evidence management."
About HubStor
HubStor helps organizations leverage the cloud to transform their storage, archiving, search, and data protection processes to reduce costs and improve the security of mission-critical data assets. HubStor provides the world's first and only data-aware hybrid cloud storage and archive solution which is run exclusively with Microsoft Azure and offered through a transparent pricing model without contractual or technical lock-in.
HubStor currently serves clients, large and small, across a variety of industries in the United States, Europe, and Canada. HubStor is a Microsoft partner and a member of the Microsoft Enterprise Cloud Alliance, and was recently selected by CIOReview as a '20 Most Promising Azure Solution Provider in 2016.'
###
Media Contact:
Elizabeth Lam
​HubStor Inc.
​liz@hubstor.net
Source: HubStor Inc.
Share: