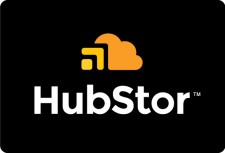 LAS VEGAS, March 20, 2018 (Newswire.com) - HubStor, the leading archive-as-a-service solution for unstructured data on the Microsoft Azure cloud platform, today announced an expansion into the United States with the launch of Nevada-based HubStor LP, hiring of new staff located in New York, California, and Washington, and the addition of industry-veteran Vladimir Milutin as Worldwide VP of Business Development.
Vladimir Milutin joins the executive team of HubStor to focus on the company's partnership with Microsoft. Known for accelerating the growth of startups, Mr. Milutin will also lead a team working on channel development, strategic alliances, and enterprise account development.
Launching operations in the U.S. are strategic to the [HubStor] business and many of our customers.

Geoff Bourgeois, CEO, HubStor
HubStor is fast gaining momentum internationally as organizations adopt cloud storage for protection and long-term retention of their most important business data. Through 2017, HubStor had an average 24% month-on-month revenue growth trajectory.
"Launching operations in the U.S. is strategic to the business and many of our customers," said Geoff Bourgeois, CEO, HubStor. "Vlad [Milutin] joining the team will increase our ability to execute go-to-market strategies that accelerate the growth of HubStor."
About HubStor
HubStor is a hybrid cloud storage solution with a highly-scalable and fully-managed object storage framework that runs exclusively in Microsoft Azure.
Enterprise organizations use HubStor to optimize primary storage, retire legacy application data, deliver offsite backup, meet WORM compliance, backup their Office 365 tenant, and manage long-term retention of mission-critical unstructured data.
Unlike storage gateways or traditional backup and archiving, HubStor delivers an easier and born-in-the-cloud approach to archiving with transparent, pay-as-you-go pricing.
A Microsoft Partner and a member of the Microsoft Enterprise Cloud Alliance, HubStor has clients in a variety of industries across the United States, Europe, United Kingdom, Canada, Australia, and New Zealand.
Learn more at https://www.hubstor.net
Media Contacts
Elizabeth Lam
HubStor Inc.
Source: HubStor Inc.
Share: