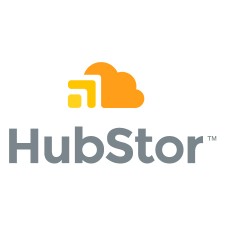 HubStor joins Microsoft Enterprise Cloud Alliance to strengthen its commitment to providing enterprise-grade cloud storage solutions.
KANATA, ON, October 20, 2016 (Newswire.com) - ​​HubStor Inc., the developer of data-aware searchable cloud storage for business, today announced the company has joined the Microsoft Enterprise Cloud Alliance program and has added new fully-automated and transparent consumption-based billing to its software-as-a-service solution that is exclusively available on Microsoft Azure.
HubStor makes it simple for enterprise IT teams to solve more of their storage and data governance challenges with the cloud. By making Azure Storage "data aware" with search, analytics, and data management, enterprise clients have an easier approach to meeting their requirements for compliance, discovery, and long-term data retention.
"HubStor is a great example of innovative software-as-a-service built on Microsoft Azure for enterprises."

Jurgen Willis, Group Product Manager, Azure Storage Team, Microsoft
As public cloud adoption in the enterprise expands, the vast amounts of inactive unstructured data sitting on expensive primary storage become a top nominee for the cloud. Instead of buying more hardware and managing a growing infrastructure, organizations are finding they can reduce storage costs, defer spending on new storage, and enhance their data protection strategy with HubStor on the Azure cloud platform.
"Clients often tell us that 70 percent of the unstructured data they keep on primary storage is rarely accessed," said Geoff Bourgeois, CEO, HubStor. "They are looking to the cloud to archive and protect their older data more economically, but they also need an easy way to manage their data with the best possible security."
In April, Microsoft introduced Azure Cool Storage, a lower cost cloud storage option for infrequently accessed data such as backups, media content, scientific data, compliance, and archival data. HubStor includes a virtual cloud gateway that synchronizes data and access controls up to Azure from inside existing on-premises storage infrastructure. The HubStor service can optionally run under a client's Azure account, with support for any level of Azure Storage redundancy at both hot and cool tiers. Identity management synchronizes with trusted authentication through Azure Active Directory (AD), with the ability to enable Azure AD's single sign-on (SSO) and multi-factor authentication (MFA).
"Microsoft is investing to ensure that Azure storage is a great platform for both today's market leaders as well as the new wave of cloud-first innovators," said Jurgen Willis, group product manager, Azure Storage Team. "HubStor is a great example of innovative software-as-a-service built on Microsoft Azure for enterprises."
About HubStor
HubStor provides data-aware cloud storage for businesses needing to protect, manage, search, and recover unstructured data in a highly secure manner using public cloud infrastructure.
Headquartered in Kanata, Ontario and currently serving clients in the United States, Europe, and Canada, HubStor is the world's first data-aware cloud storage solution. Delivered exclusively on Microsoft Azure, HubStor is a Microsoft partner and a member of the Microsoft Enterprise Cloud Alliance.
Media Contacts
Elizabeth Lam​
​HubStor Inc.
liz@hubstor.net
Source: HubStor Inc.
Share: