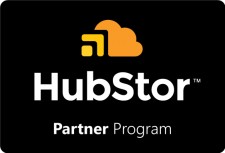 HubStor enables Managed Service Providers (MSPs) to drive Azure consumption, further benefit from Microsoft partner incentives.
KANATA, ON, October 4, 2016 (Newswire.com) - ​HubStor Inc., the developer of data-aware searchable cloud storage for business, today announced the company has formally launched its partner program chiefly aimed at Microsoft Partners providing managed services and cloud solutions to the enterprise.
The program offers different partner tiers. All tiers include partner margin on the HubStor subscription for deals the partner influences. The top level in HubStor's channel program, MSP Direct, allows MSPs to run HubStor tenants from their Azure account. Depending on the level, partners need to have at least one Microsoft Partner competency.
"We are happy to announce a partner program that can create win-win-win scenarios for our clients, partners, and Microsoft."

Geoff Bourgeos, CEO, HubStor
HubStor now provides a developer interface for approved partners to build Azure cloud solutions that consume HubStor content. This enables partners to support client needs for workflows and cutting-edge analysis of unstructured data in the cloud using Microsoft Azure intelligence and analytics technologies. Partners can connect Azure Media Analytics to securely retrieve video and audio content from HubStor for advanced analysis, optical character recognition, face emotion recognition, and speech-to-text, for instance.
Companies use HubStor because it simplifies the process of synchronizing or moving unstructured data to data-aware cloud storage exclusively in Microsoft Azure without ever locking customers into the service. In the cloud, HubStor includes a Web-based portal for privileged users to analyze, audit, search, and manage data. Finally, HubStor also provides self-service access and sharing features for knowledge workers, and administrative tools for IT teams to perform recovery and bulk extraction of data from the cloud.
"Microsoft has built a vast ecosystem of partners and HubStor is a Microsoft-centric hybrid cloud solution that is unique in the market," said Geoff Bourgeois, CEO, HubStor. "The Microsoft partner community is cloud-focused and hungry for ways to help businesses benefit from the Azure cloud platform. We are happy to announce a partner program that can create win-win-win scenarios for our clients, partners, and Microsoft."
With HubStor, partners can immediately help clients reduce storage costs, avoid spending on new hardware, simplify their backup strategy, diminish their discovery costs, and fulfill compliance requirements.
Visit the HubStor website for partner program inquiries.
About HubStor
HubStor, the developer of the world's first data-aware cloud storage solution, makes the cloud simple, safe, and searchable for businesses needing to protect, manage, and recover unstructured data. Delivered exclusively on Microsoft Azure, HubStor is a Microsoft partner and a member of the Microsoft Enterprise Cloud Alliance. HubStor is headquartered in Canada and serves clients in the United States and Europe.
###
Media Contacts
Elizabeth Lam
HubStor Inc.
liz_at_hubstor.net
Source: HubStor Inc.
Share: