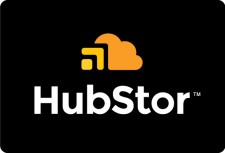 KANATA, Ontario, April 12, 2018 (Newswire.com) - HubStor, a leading archive-as-a-service solution for unstructured data on the Microsoft Azure cloud platform, today announced integration and global partnership with Red Box Recorders, a leading provider of communication recording solutions used by the world's top 6 banks and 85% of global interdealer brokers.
Customers of both vendors' technology now have an out-of-the-box integration where Red Box technology records voice conversations over soft client phones, turrets, and mobile devices while HubStor automatically preserves the data in write-once-read-many (WORM) compliant storage with full chain-of-custody in the Microsoft Azure cloud platform.
Our integration with HubStor provides our clients with additional options for compliance.

Pete Ellis, CRO, Red Box Recorders
As part of the Red Box integration, HubStor now includes a metadata template for search and data management of voice communications using relevant attributes such as call duration, start and end times, agent group, called number, caller ID, etc.
Using audio transcription and search technology, HubStor also performs identification and tagging of Personally Identifiable Information (PII) within recorded conversations. With HubStor's query and dataset isolation capabilities, customers can pinpoint and manage sensitive datasets in an identity-aware manner for GDPR compliance.
"Our integration with HubStor provides our clients with additional options for compliance," said Pete Ellis, CRO, Red Box Recorders. "HubStor's customers can also benefit as the integration with Red Box technology represents an easy way of capturing communications data from more sources to the HubStor platform."
Voice communication recording has risen in importance with the MiFID II regulatory requirements which came into effect in January 2018. Other regulations such as Dodd-Frank in the U.S. and Market Abuse Directive and Regulation (MAD/MAR) in Europe require investment firms to retain records of trade-related communication in a tamper-proof format.
"Capturing and archiving voice communications is a top challenge faced by many organizations in financial services," said Vladimir Milutin, VP of Business Development, HubStor. "Enabling our customers to achieve WORM storage on the Microsoft Azure cloud platform in a more convenient, cost effective, and secure manner than on-premises approaches is part of HubStor's unique advantage to clients."
HubStor, an object storage platform that runs fully managed in any Microsoft Azure region around the world, can be used by clients with data residency compliance for long-term cloud storage of voice records along with other types of unstructured data such as books and records, email, video, backup files, log data, medical images, and genomics data.
About HubStor
HubStor is a hybrid cloud storage solution with a highly-scalable and fully-managed object storage framework that runs exclusively in Microsoft Azure.
Enterprise organizations use HubStor to optimize primary storage, retire legacy application data, deliver offsite backup, meet WORM compliance, backup their Office 365 tenant, and manage long-term retention of mission-critical unstructured data.
Unlike storage gateways or traditional backup and archiving, HubStor delivers an easier and born-in-the-cloud approach to archiving with transparent, pay-as-you-go pricing.
A Microsoft Partner and a member of the Microsoft Enterprise Cloud Alliance, HubStor has clients in a variety of industries across the United States, Europe, United Kingdom, Canada, Australia, and New Zealand. Learn more at https://www.hubstor.net.
For more information, please contact:
Elizabeth Lam of HubStor by email (liz@hubstor.net), or phone (855 704 1737).
About Red Box Recorders
Red Box Recorders is a leading provider of communication recording solutions to store, retrieve, and analyse voice, IM, video and data for policy and legal compliance, fact verification, business investigation and quality monitoring. The company's Quantify Recording Suite is trusted by leading organisations across financial, contact centre, government and public safety sectors, including the world's top 6 banks, 85% of global interdealer brokers and nearly 70% of UK police forces.
Designed to be reliable, easy to use and swift to deploy, Quantify integrates seamlessly with established telephony, UC, mobile, trading, radio and contact centre platforms to deliver the reliability and functionality needed to meet strict compliance regulations and standards around the world. Red Box has offices in the UK, USA, Hong Kong and Singapore and is supported by a global network of partners to deliver high levels of service and support. Visit www.redboxrecorders.com.
For more information, please contact:
Nadine Edmondson of Red Box Recorders by email (nedmondson@redboxrecorders.com) or phone (07702 335 519).
Source: HubStor Inc.
Share: